Experience matters when it comes to brick repairs. We draw on experience to match existing brickwork as best we can.
New brick projects are just one part of the services we provide at Newcastle Bricklayers. We also provide high quality brick repairs in Newcastle. Weather, age, accidents or shifting terrain may result in cracking or damage to your brickwork. Our team provide repair damaged brickwork flawlessly and at affordable prices.
In repairing brickwork, we always strive to match existing brickwork as closely as we can. Whether you have salvageable bricks that need cleaning up or need us to source them, we employ different methods to match the old brickwork with very similar textures, styles and size. 
Using high quality materials, our repairs will add visual appeal and strength to your brickwork. Whether you have loose brickwork, cracking or bulging walls, crumbling mortar or water damage brickwork, our team have the knowledge to help get your brickwork looking like new again.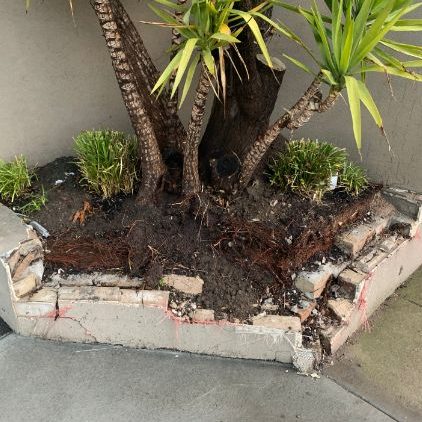 Newcastle Bricklayers are also your trusted partners for fireplace repairs. Our team of specialists will take care of your brick fireplace repairs, restoration, renovation and maintenance without a hitch.
From crack repairs to brick matching, water leaks and other fireplace problems, we've got you covered. We even spend alot of time repointing Newcastle.
We take our time to carry out proper consultation and inspection to ensure we identify the source of your problem. Our first priority is your satisfaction. We'll keep you informed every step of the way about what is being done to your home. We take special care to maintain property values and improve the beauty and integrity of your home or offices.
Our fireplace repair services include:
Firebox repair
We help repair your firebox that has degraded over time. As soon as your firebox shows signs of cracks, missing mortar or deterioration, Newcastle Bricklayers is there to fix it.
Fireplace restoration
Our main priority is to ensure your fireplace has a fresh, new look that adds to the beauty of your home. Newcastle Bricklayers can restore the beauty of your fireplace by adding a new fireplace surround, a raised hearth or new fireplace insert. We also repair your stone and brickwork along with your fireboxes and smoke chambers.
Custom surround, mantels & wall treatments
Newcastle Bricklayers helps improve the look of your fireplace with surrounding treatments or a number of mantle and surround packages that instantly change the appearance of your hearth without breaking your budget.
Need an efficient, affordable fireplace repairer in Newcastle? Our team is ready to inspect and offer the best solution. Get in touch today