Newcastle Bricklayers builds the perfect brick fence to complement the style and look of your home. Our team of experts applies craftsmanship with a touch of elegance to produce custom brick fences that stand out and stands the test of time. We take pride in delivering the best commercial and residential brick fences in Brisbane that aid in reducing traffic noise whilst protecting your home's privacy and security.
You can choose from our variety of quality brick fence styles, and then just sit back and watch your vision become a reality – we will be with you every step of the way, from conception to realization. Whether it is an open or closed fence, we will deliver an eye-catching finished product that meets all your unique requirements.
With us, you don't have to worry about the hassles of building a brick fence. We work with your local council to take care of the relevant council permits.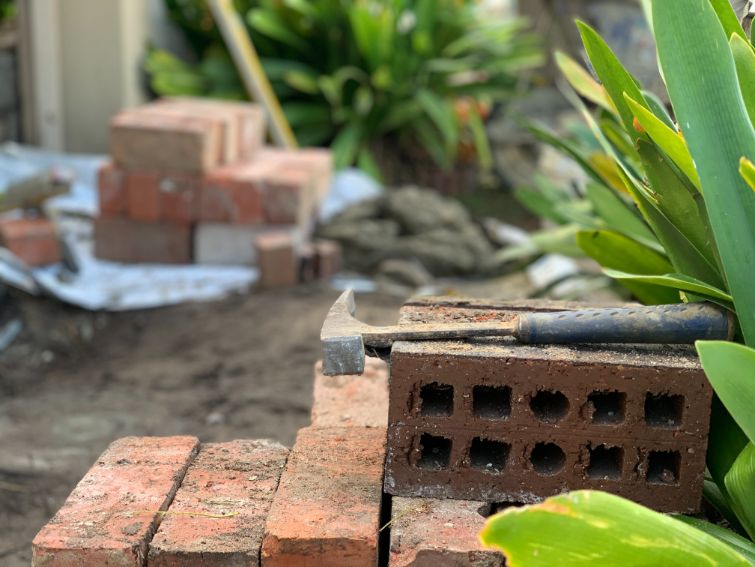 Our brick fencing services include:
Double brick fences We have a love affair with solid and double brick homes. Over the years, we have worked on solid double brick fences made with classic, trusted materials that will stand the test of time. At Newcastle Bricklayers, we offer you not just quality and durability but affordability.
Block fences We produce concrete and cement block fences that are unique, durable and able to withstand the elements. Our pride is producing block fences that are going to stand the test of time. We can also help dig and pour your footings if there are none.
Brick and wrought iron Brick and wrought iron fencing is the perfect addition to achieve a degree of sophistication and lasting style for your property. Using the highest quality and most durable materials, Newcastle Bricklayers design brick and wrought iron fences for your residential and commercial properties in all sizes, styles and designs.
Brick and aluminium Newcastle Bricklayers build a variety of brick and aluminium designs that are stylish with a practical sense of security. We combine brick and aluminium to build a strong and protective fence for commercial and domestic buildings.
Brick and render combination We produce brick and render fences with several different coloured renders to match the existing style of your home or business, or a bagged finish for a lovely textured effect. As your full-service bricklayer, we take into account all of your requirements to build a perfectly detailed brick and render fence that will add value to your property.
Steel and brick combination Newcastle Bricklayers can design, build and install superior brick and steel fences that are built to last. We work with you to construct fences in the design and colour of your choice that will add prestige and elegance to your home or business.
Brick and timber fencing Newcastle Bricklayers build brick and timber fencing in contemporary and period designs. Our timbers are made from primed and treated products that prevent weathering, rot and insect attack.
Need help choosing the right style of fence to elevate your home to the next level? Talk to our team of expert bricklayers today. We'll walk you through it from conception to construction and make the whole process easier than you ever imagined.